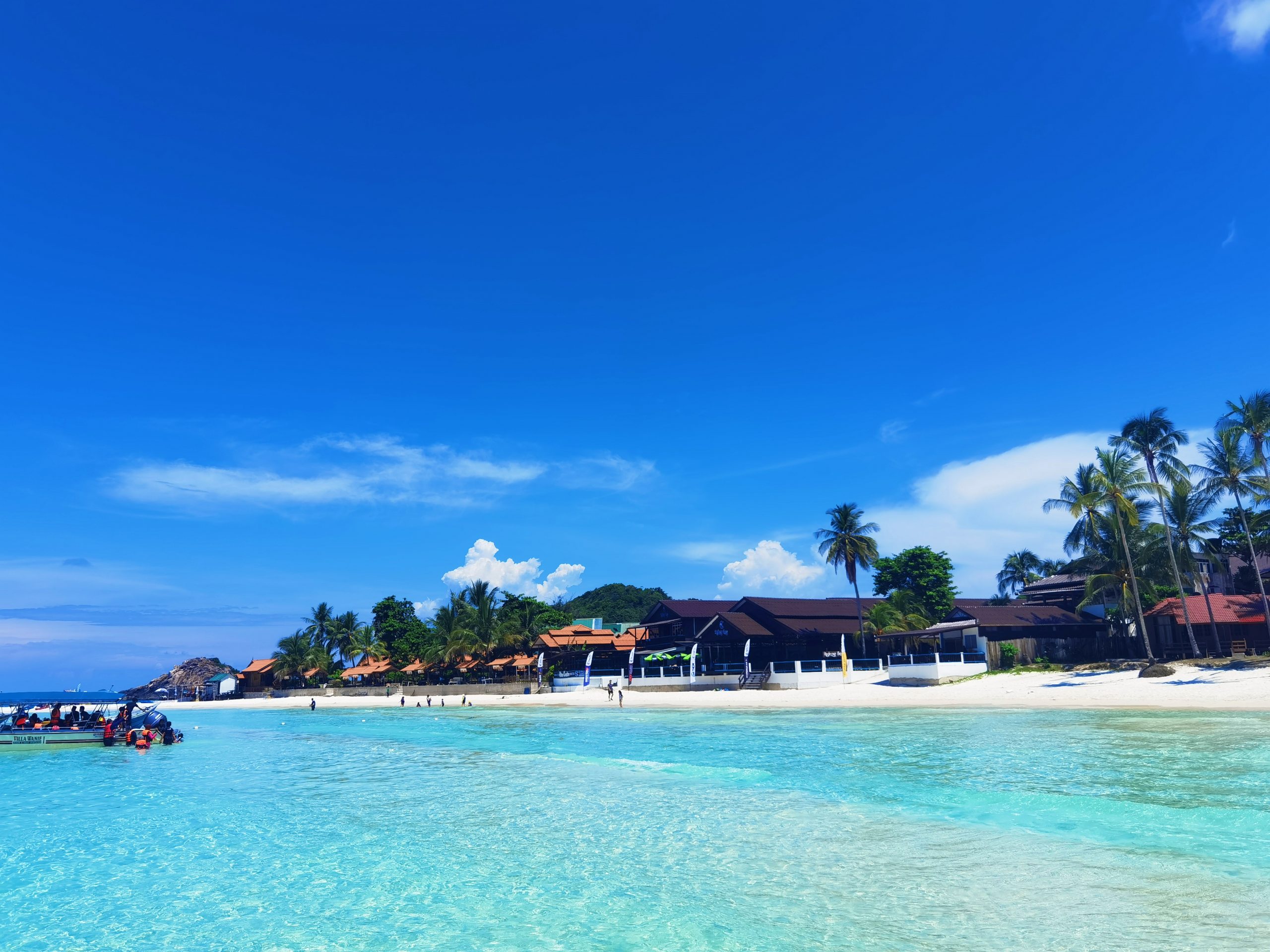 Book fantastic Redang Bay effortlessly in clicks!
Since opening in 1991, Redang Bay Resort has established itself as the most family friendly resort on the beautiful Redang Island, Malaysia. Situated along Pasir Panjang (Long beach), Redang Bay Resort is steps away from the island's crystal clear waters, abundant marine life and coral reefs.
It is part of the marine park that offers endless snorkeling and diving opportunities. It also offers full board packages that will satisfy even the strictest budget traveller, whether you are here on honeymoon, or just relaxing with friends. Lastly, our professional and knowledgable staff will ensure everyone will have a excellent stay in the resort.
热浪岛海湾度假村成立于 1991,位于热浪岛最美的长沙滩(Long Beach)的中间位置,从度假村仅需步行1-3分钟左右就可以抵达沙滩。
在绵延250公尺的沙滩,洁净的沙滩细腻柔软,海水澄净,天空湛蓝,椰林摇曳,水波荡漾,在这里可以观赏到悠游的热带鱼群,与海龟和鲨鱼宝宝水中共舞,也可在沙滩躺椅小憩,吹着温柔的海风,品尝新鲜的椰汁、解暑的夏日饮品,享受恬静美好的度假时光。
度假村提供多种类型的客房,包括小木屋、观景房和家庭房,男女宿舍床位。每间房都配有空调和热水沐浴室(除宿舍外)。无论是家庭出游,朋友聚会,团队建设,还是个人背包一族都能找到适合的住处。
为满足顾客的多层次需求,度假村还设有便利店、纪念品店、烧烤店、中西茶餐厅、按摩店、教室、会议室,以及浮潜中心、潜水中心、游泳池、酒吧及驻唱乐队,同时我们也提供户内游戏(棋类,纸牌,麻将等)、户外运动(篮球、羽毛球、沙滩排球、沙滩足球、立式划桨、森林徒步、跳岛游、海钓)等等,配套完善,活动丰富,让您度过一个多彩有趣的假期。
---
Recent News
Check our recent posts from our blog to keep up with us.
---
Testimonials 反馈和留言
We would like to hear every precious feedback from you!
我们希望能得到您的每一个宝贵反馈!
We have booked this resort together with a huge company of friends and had a cool and indeed unforgettable time there. Swimming pool is just everything – warm water and great sunsets.
This resort is equipped with all necessary amenities, that is why we haven't experienced any unpleasant situations. Staff was very friendly and helped us a lot to realize our wishes. Will for sure come back!
Stayed at this resort for more than a week with the whole family and kids. Everything was foreseen for having very pleasant rest. Staff kindly provided us with everything we were asking for.
Emmy Palmer
United Kingdom