Chalet comes with a single bed and a double bed. It attached with air-conditioner and private bathroom with hot shower.
Complete with TV and mini fridge. This chalet is perfect for couple, family or holidays complete with recreational fun. The peaceful, relaxing ambience surrounding the chalet.
Great choice for travelers interested in active time spending and sports.
Moreover, you may also order any type of meal any time as we work around-the-clock.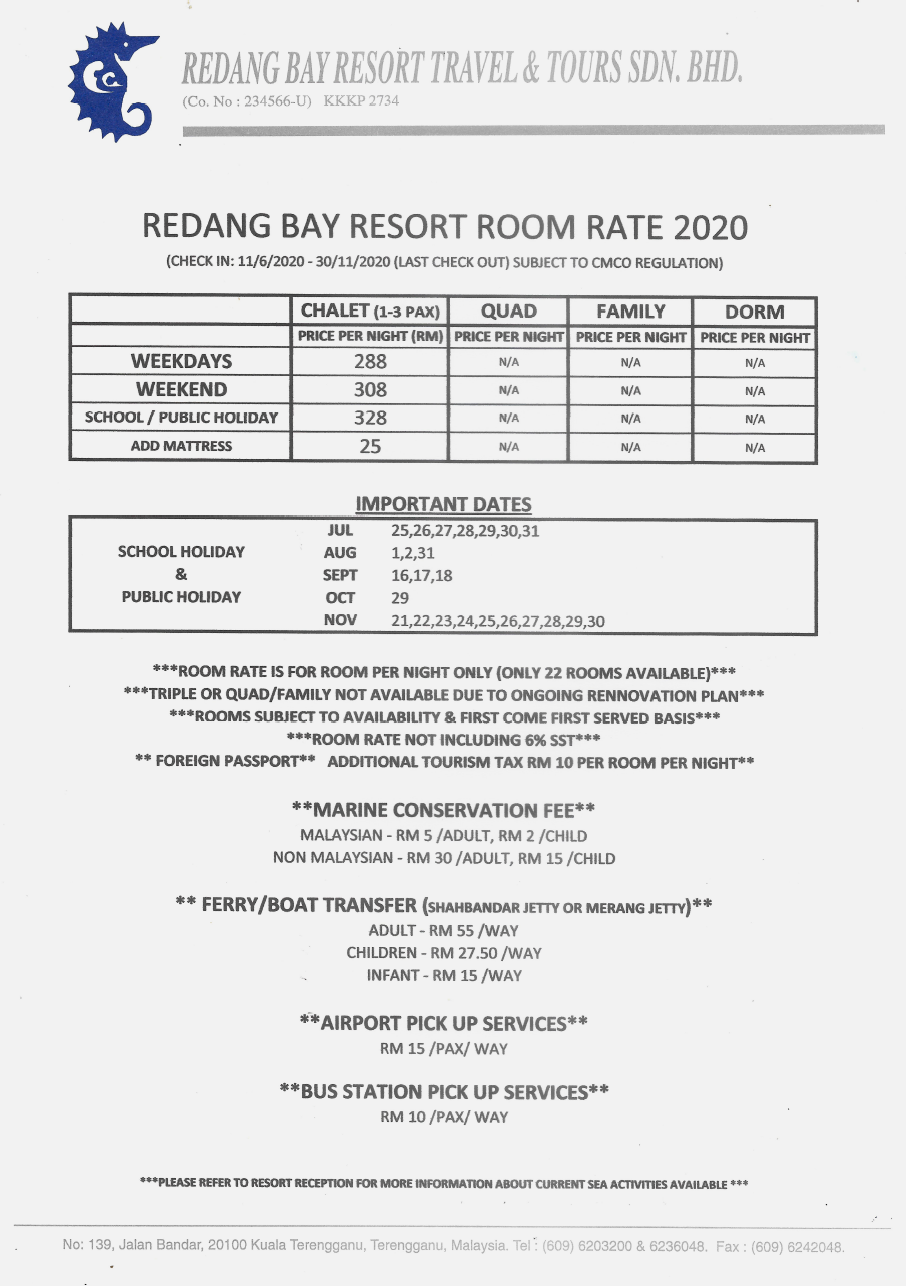 Details
Adults:

3

Children:

1

Amenities:

air-conditioning, airport/bus-terminal-transfer, badminton-court, bar, basketball-court, bayview-cafeteria, conference-and-meeting-hall, desert-house, drinking-water, electric-kettle, hair-dryer, hot-shower, indoor-games, live-band, outdoor-games, redang-bay-dive-center, remote-control-tv, sandfly-western-food-corner, shampoo-and-tower, snorkeling-department, souvenir-shop, swimming-pool, underwater-camera-corner, wifi

Bed Type:

Single Bed & Double Bed
Prices start at: RM288 per night
Availability